Norma May French, "The Mourner"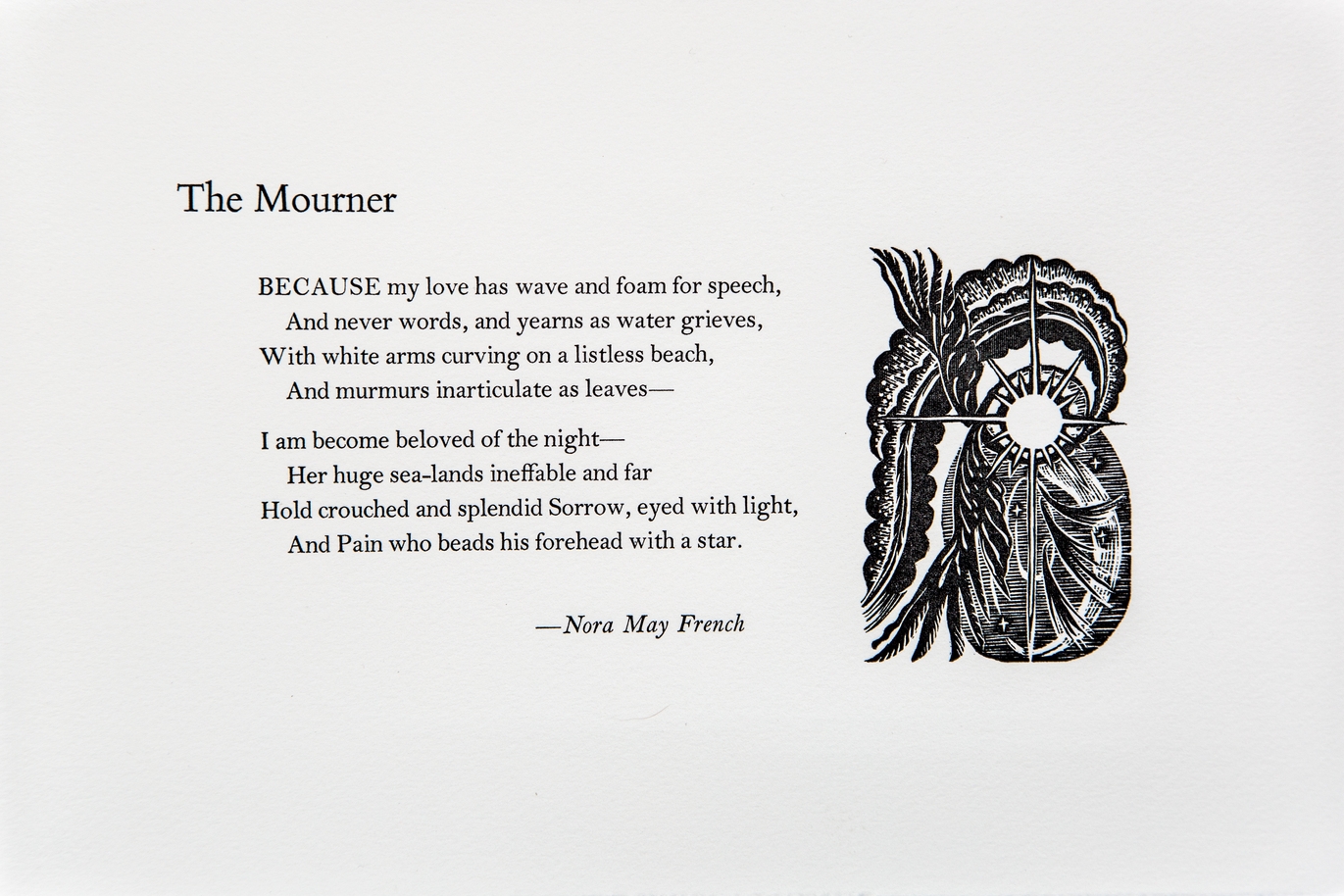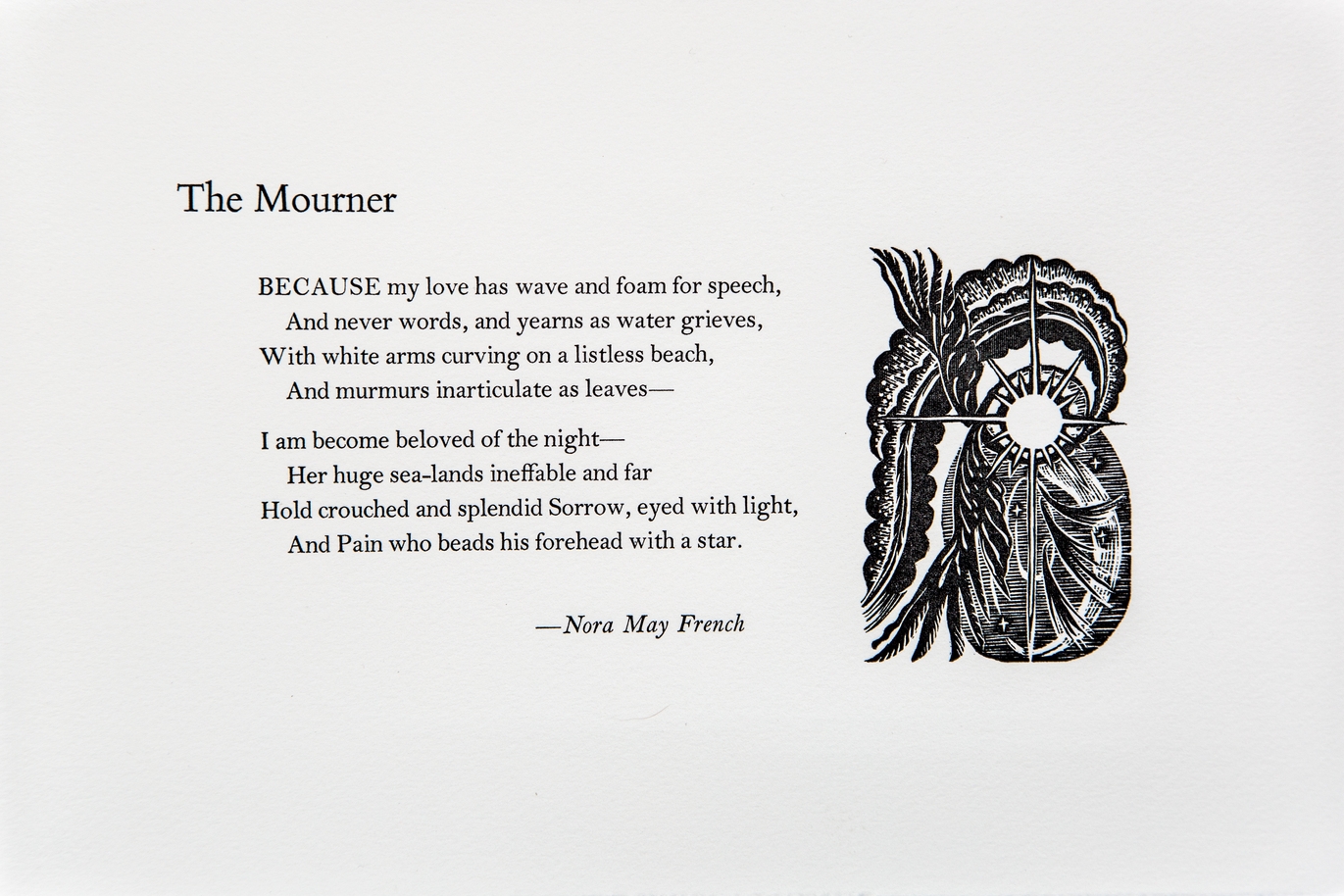 Norma May French, "The Mourner"
Letterpress broadside of poem by early 20th century California poet, Norma May French. Engraving by Jinny Pearce. Hand set in Bembo and Bell type on a variety of paper stocks including Sommerset Book, Arches Text Wove, and Hahnemühle Biblio. 10 x 6.75 inches. 60 copies in an edition varié.
This broadside celebrates the brief life and melancholy verse of the nearly forgotten California poet, Nora May French, whose final work, The Mourner, was composed in 1907, shortly before the poet took her own life. French was ahead of her time in many ways. Her spare, fragile, intimate poems paved a path for later women writers like Sylvia Plath and Denise Levertov.